What is hypertension and why we care
Hypertension, or high blood pressure, is the leading cause of heart disease and stroke, and it causes other severe health conditions as well, such as peripheral vascular disease, renal impairments, retinal hemorrhage and visual impairment.   More than 10 million individuals die worldwide every year due to hypertension — this is over 12% of all deaths!  Almost one out of three adults in the world has hypertension.  Despite the fact that there are several effective, low cost, low risk treatments for hypertension, less than 15% of the people who have hypertension have it under control.  This can be due to a person being unaware of their condition (hypertension has no symptoms), maintaining an unhealthy lifestyle, not having access to medications, or being unable to afford them, or simply forgetting to take their medicines.
What we do
We are a diverse group of doctors, scientists, nutritionists and advocates who seek to improve the worldwide situation related to hypertension.  We hope to provide research evidence that can influence policy and practice that improves hypertension screening, diagnosis and management.  We hope to increase awareness of this condition and its treatment options in individuals, as well as for healthcare providers and those people in power positions within governments who can help institute policies that will reduce the burden of hypertension across the globe.
Outside Collaborators
Cheryl Anderson, PhD, MPH

Dr. Anderson is Associate Professor of Family Medicine and Public Health at the University of California, San Diego. She is a member of the Cardiovascular Epidemiology and Prevention Center of Excellence, as well as the Health Behavior Changes in Underserved and Vulnerable Populations Center of Excellence. Her research focuses on nutrition and chronic disease prevention, as well as cardiovascular disease epidemiology.
Kathryn Foti, PhD, MPH

Dr. Foti is an Assistant Professor of Epidemiology at the University of Alabama at Birmingham. She holds an MPH in chronic disease epidemiology from the Yale School of Public Health and a PhD in cardiovascular disease epidemiology from the Johns Hopkins Bloomberg School of Public Health, where she also completed a post-doctoral fellowship. Her research focuses on monitoring and improving the prevention and control of hypertension and elimination of disparities domestically and globally. Dr. Foti also previously worked for 8 years at the Centers for Disease Control and Prevention (CDC), including 5 years as a Special Assistant to the CDC Director, where she helped launch the Million Hearts initiative. 
Neha Khandpur, ScD, MSc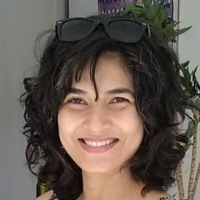 Dr. Khandpur is an Assistant Professor at the Division of Human Nutrition and Health, at Wageningen University (the Netherlands), and a Visiting Scholar at Harvard T.H. Chan School of Health (US) and the University of São Paulo (Brazil). Her research focuses on understanding the link between ultra-processed dietary patterns and cardiometabolic health, and on implementing and evaluating strategies to support healthy food choices.
Lyn Steffen, PhD, MPH, RD

Dr. Steffen is Associate Professor of Epidemiology and Community Health at the University of Minnesota School of Public Health. She has expertise in nutrition epidemiology and cardiovascular disease epidemiology. Her research focuses on diet assessment, diet patterns, and cardiovascular disease and its risk factors in the Atherosclerosis Risk in Communities (ARIC) Study, the Coronary Artery Development in Young Adults (CARDIA) study and the Multi-Ethnic Study in Atherosclerosis (MESA). Recently, she completed a landmark study on dietary sources of sodium in the US.
Other Contributors
Tasfia Hussain - Graduate Student, Department of Epidemiology
Alexandra Richter, MPH - PhD Student, Department of Health, Behavior and Society